Keep Cooking for Chemo FREE!
Help us keep Cooking for Chemo FREE. Help us support cancer patients who are going through the most vulnerable part of their life. Our goal is to keep Cooking for Chemo digital classes FREE, online resources FREE, and continue to create new recipes, resources, and podcasts. We ask this in the hope that we can help as many people as possible, especially those who can't afford to pay for our information. If everyone who visited our website donated as little as $1, we could fully fund Cooking for Chemo every month. In the spirit of generosity, we ask you to Pay What You Can for our resources and help support Cooking for Chemo. Thank you for your direct help and support!
December 2016
Holiday Cooking For Patients with Cancer
Chef Ryan shares his Holiday Recipes with Conquer Magazine
Brined and Herb Roasted Turkey
---
November 2016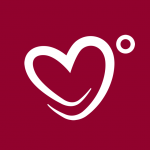 Recommended by IHadCancer
12 Great Gift Ideas For Cancer Patients

Interview with Conquer Magazine's Digital Editor, John Parkinson
For Kids with Cancer, Connecting Their Families Through Food
---
October 2016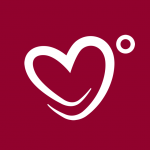 Chef Ryan Callahan's Featured Article on IHadCancer.com
Is Cancer Affecting Your Constipation? -What to do when there is too much or not enough #2.
---
August 2016

How to Overcome Food-Related Chemotherapy Side Effects: Lesson from Tommy's experience

Review of Chef Ryan's book, Cooking for Kids with Cancer by Jess Kean from Children's Cause Cancer Advocacy
Click Here to read the article: Book Lovers' Day: This Year's Recommendation
---
July 2016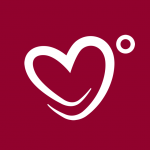 Chef Ryan's Featured Article on Ihadcancer.com
5 Things You Need to Know About Cooking for Cancer Patients
Talk of the Town with Angella Sharpe interviews Chef Ryan Callahan about his new book, Cooking for Kids with Cancer. Aired July 17th on 92.3 WIL, 106.5 The Arch, and 101.1 ESPN Radio.
---
June 2016
Chef Ryan Callahan made Live Better With's 21 Most Helpful US Cancer Blogs
Click HERE to see the list

Click here to watch our cooking show and recipe hosted by Conquer-magazine.com
Cooking for Chemo LIVE: How to make Chicken Tikka Masala
---
May 2016

Cooking for Chemo and Chef Ryan in Caregiver Magazine's May-June 2016 Issue -Page 14
Read the Caregiver Magazine article HERE

Chef Ryan was a guest on Breast Friends Cancer Support Radio Network
Listen to him answer callers cooking questions here: Breast Friends ft Cooking for Chemo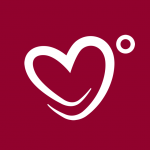 Chef Ryan's Featured Article on Ihadcancer.com
Combatting Taste and Flavor Changes After Chemo

Guest on Dave Williams's show Find Your New Normal
Click HERE to watch our appearance

CONQUER article April print edition
Cooking Tips for Patients Undergoing Chemo: Making Food Taste Good Again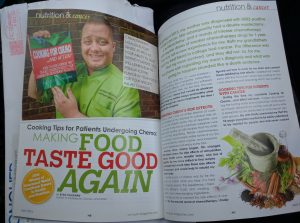 CONQUER Online Spanish Rice Recipe
---
April 2016

Conquer Magazine Article By: John Parkinson, Digital Editor
Giving Her Back Her Sense of Taste, and Getting Inspiration for a Cookbook in Return
CONQUER Online Chicken Tetrazzini Recipe
---
March 2016
Chef Ryan's Featured Articles on Ihadcancer.com
Tips for Relieving the Dreading Nausea from Chemo
Cooking for Chemo …and After! and Chef Ryan Callahan were featured in an article by Ihadcancer.com for World Book Day!
9 Books Written by Cancer Fighters, Survivors, Supporters #WorldBookDay
---
February 2016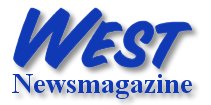 Released Feb 25th, 2016
Local Cookbook Receives National Recognition By Jim Erickson, West Newsmagazine

CONQUER Online Quick and Easy Chicken Pot Pie Casserole Recipe
CONQUER Online Baked Mac 'n' Cheese Recipe
---
February 2016
Announced Feb 12th, 2016
Gourmand World Cookbook Award Winner 2016
Health and Nutrition (USA)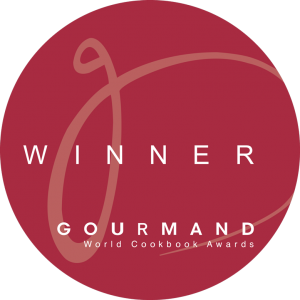 ---
February 2016
World Cancer Day Feb 10th: London, England
Discussed Cooking for Chemo …and After!
LIVE on-air with Darren Adam
LBC (Leading Britain's Conversation.)
---
January 2016

Chef Ryan Callahan's Cooking for Chemo Recipes Featured on Conquer-Magazine.com
CONQUER Online Baked Potato Soup Recipe
CONQUER Online Chicken Noodle Soup Recipe
---
December 2015

Featured on SaintLouisMedicalNews.com
Chef's New Cookbook Helps Chemotherapy Patients Eat Their Way Through Treatment
---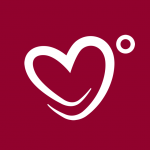 Chef Ryan's Featured Articles on Ihadcancer.com
5 Tips to Help You Save Money When Cooking for Cancer Patients
5 Quick Tips For Cooking for a Cancer Patient During the Holidays
How To Build Up a Cancer Patient's Appetite
How To Cook For a Cancer Patient with Altered Taste
---
October 2015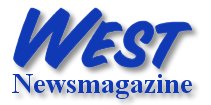 West Newsmagazine
Article and Photo in Article
By Jim Erickson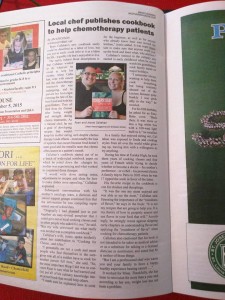 ---
August 2015
STL-TV
The Daily Mix with Angella Sharpe
Interview starts @ 11:23 -17:40 mark