Cancer Fighter Hub at Cooking for Chemo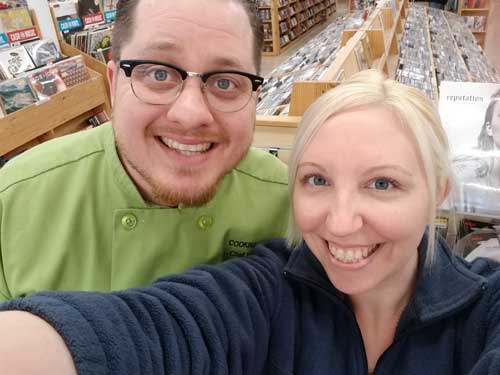 YOU, the Cancer Fighter, stop eating during chemotherapy treatments simply because food is no longer enjoyable. This is where Cooking for Chemo comes in to teach you how to save the day!
During chemotherapy, food begins to taste disgusting, smell terrible, and can physically cause pain when we eat it. This creates a horrible eating experience every time a cancer fighter tries to eat. Over time, we begin to become discouraged and begin to avoid eating food all together.
This Cancer Fighter Hub is your spot to learn everything you need to know to combat eating related chemotherapy side effects. This page will link you to the Cooking for Chemo techniques and tips articles, videos, and audio. You can also click through to our recipes section or purchase your own physical copy of "Cooking for Chemo …and After!" You also have access to our printable resources and more information about our organization, Cooking for Chemo.
We recommend that you start in the Cancer Fighter Lesson Plan Section BEFORE moving to the Recipes Section. It is NOT our recipes or anyone else's recipes that will help you eat again. It is learning our easy to understand and apply Cooking for Chemo techniques that will teach you HOW to adjust flavor in your cooking! You will also learn how to apply these cooking techniques to any recipe so you can enjoy the food that you want to eat!
---
Your Personal Cooking for Chemo Lesson Plan
Written Articles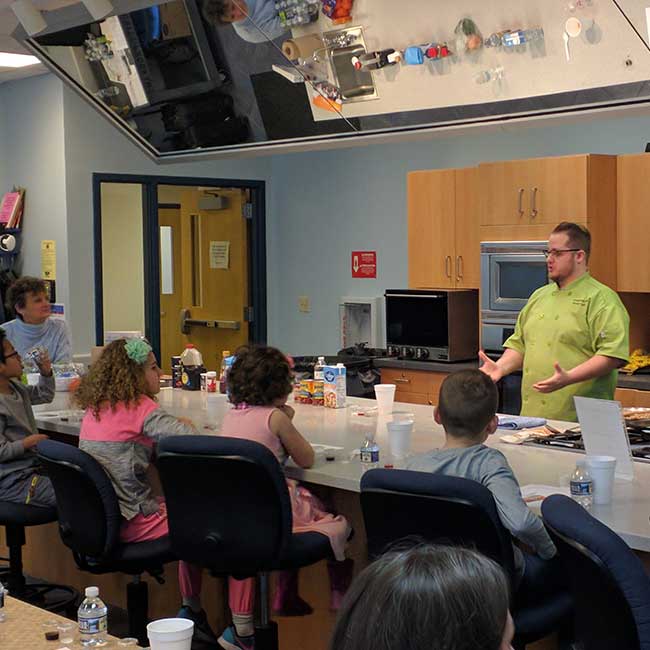 To begin we have curated a series of articles that will help you understand the taste and flavor perception changes that occur to you during and after cancer treatments. These articles are written to help you understand understand why food doesn't taste the same during chemotherapy as it did before. These articles also give you an opportunity to learn your palate, understand what causes nausea, avoid metallic tastes, and build your appetite from a distance. All of these articles are based off of longer more thorough articles found in Cooking for Chemo …and After!
Click Here to Begin Your Lessons
Listen to the Cooking for Chemo Podcast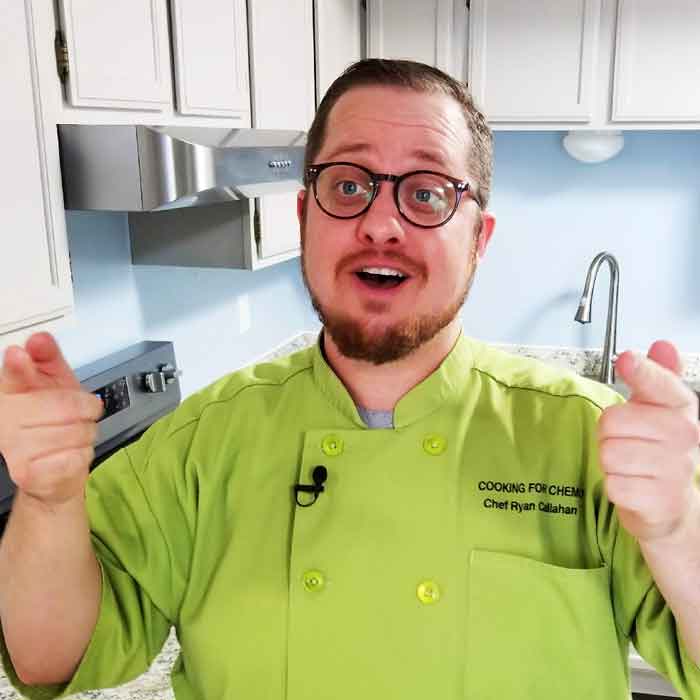 No time or attention span for reading? Don't worry! We have fun and entertaining podcast lessons that explain our Cooking for Chemo techniques in a fun, friendly and easy to understand way. Click the Link below to listen and laugh along with Chef Ryan and Jessie Callahan.
---
Recipes
After you understand these Cooking for Chemo basics, we encourage you to try some of our recipes. Our recipes are ordered firstly alphabetically, but secondarily in three seperate ways for your convenience:
Click Here For Our Healthy Cancer Recipes
---
Books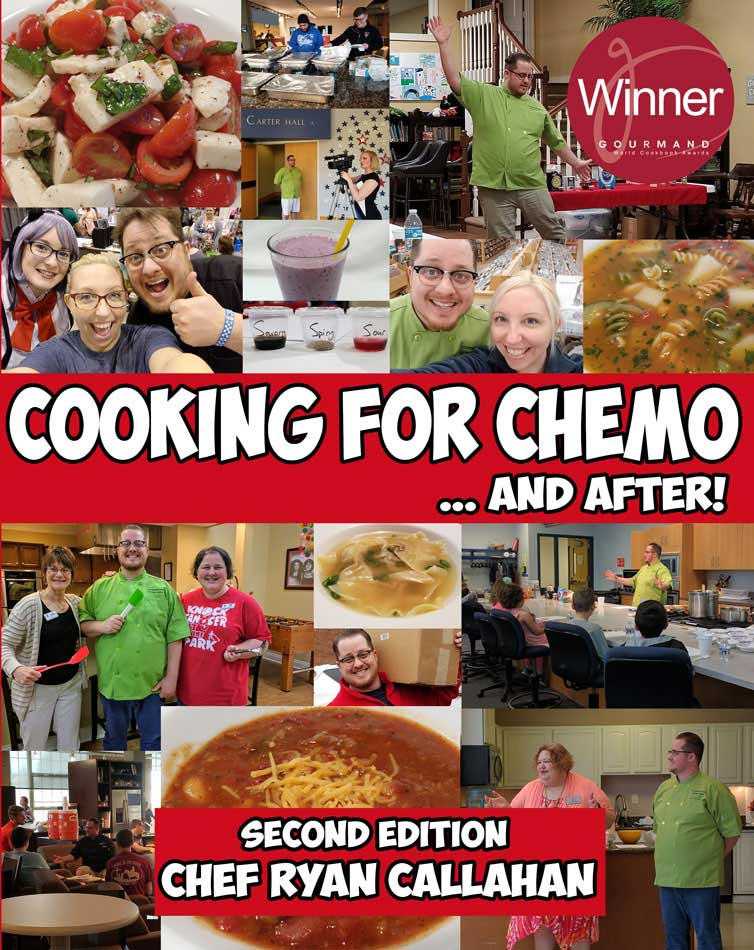 Want all this information in a handy, well organized book? Great news! We recommend grabbing a copy of Cooking for Chemo …and After! Second Edition. There is even more information in the books, helpful tasting journal pages, and more!
Chef Ryan has also written two other cancer cookbooks: Cooking for Kids With Cancer and Chef Ryan Callahan's Tasting Journal.
Buy a Copy of our Cancer Cookbooks Here
---
Printables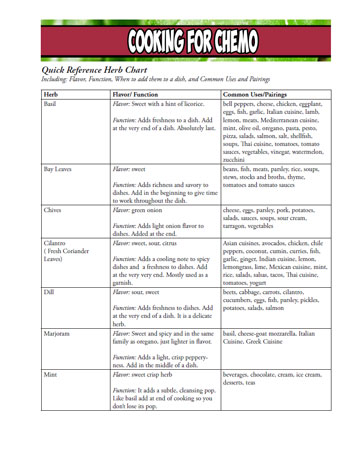 We have created some easy to use printable resource sheets for use at home.
These resource sheets include printable tasting journal pages, herb chart, spices charts and more.