Keep Cooking for Chemo FREE!
Help us keep Cooking for Chemo FREE. Help us support cancer patients who are going through the most vulnerable part of their life. Our goal is to keep Cooking for Chemo digital classes FREE, online resources FREE, and continue to create new recipes, resources, and podcasts. We ask this in the hope that we can help as many people as possible, especially those who can't afford to pay for our information. If everyone who visited our website donated as little as $1, we could fully fund Cooking for Chemo every month. In the spirit of generosity, we ask you to Pay What You Can for our resources and help support Cooking for Chemo. Thank you for your direct help and support!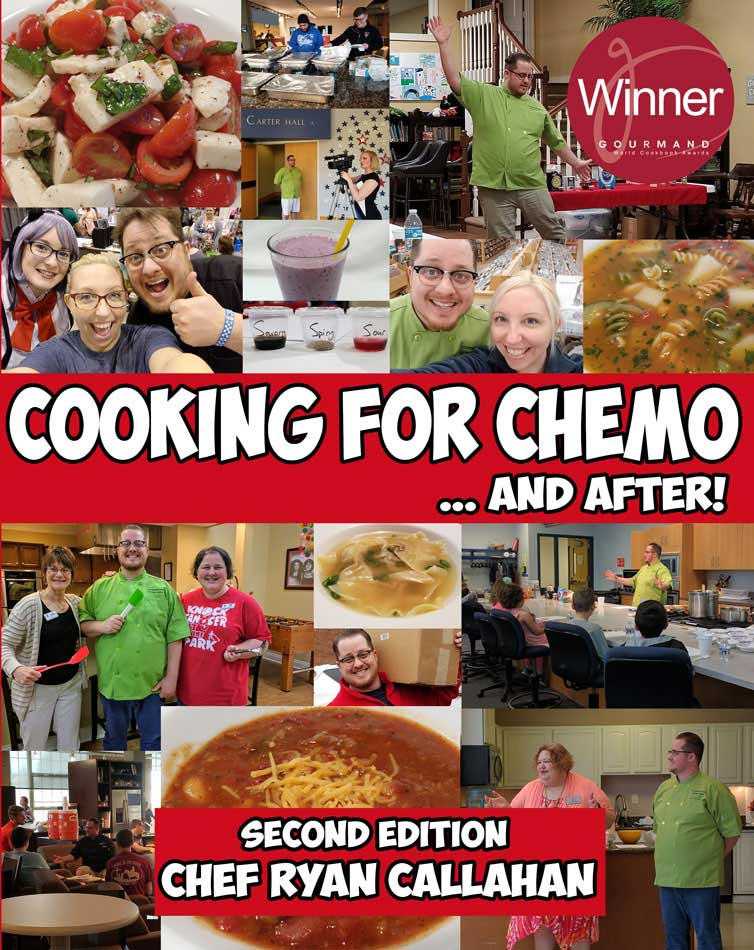 We offer several pricing tiers on bulk book orders. These prices are based on quantity purchased and method of fulfillment on our end.
Examples of situations where a bulk book order would apply:
You are a hospital or cancer organization.
You are donating multiple books to a hospital or cancer organization for them to distribute free of charge.
You are purchasing multiple books for a raffle, fundraiser, or internal give-away.
You are a book distributor looking to purchase multiple books and then resell to retailers.
You are a retailer who wants to carry our books in your store.
Email us at cookingforchemo@gmail.com for more information. Please put "Bulk Book Order" in the headline.