Partnering Cancer Organizations
Partnering cancer organizations are the amazing people that are consistently working with Cooking for Chemo! If you are interested in partnering with us, visit our contact us page and send us an email. Our partnering organizations are people that are helping us spread the word about Cooking for Chemo …and After!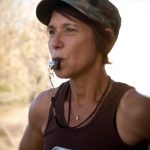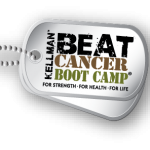 Kellman Beat Cancer Boot Camp
Anita "Sarge" Kellman
Author of  "It's a Beautiful Day for Boot Camp"
Tucson, AZ
Anita, The founder of Kellman Beat Cancer Boot Camp (KBCBC) has worked in the medical field for over 30 years and is a clinical liaison for patients undergoing biopsies and other procedures. She is a wife, mother, grandmother, medical professional and "Sarge" to all her troops. She founded Kellman Beat Cancer Boot Camp to empower and inspire cancer survivors to take charge of their lives. The program provides support, education and camaraderie for cancer survivors, their families and friends. In 2001, Anita attended a Navy Seal exercise class and in 2004 she adapted these techniques to start an intensive support group built around physical fitness, instead of "woe is me", where she shares her knowledge, experience, and infectious enthusiasm. Through her work, she meets  cancer survivors every day in various stages of treatment and recovery and most of them are looking for a way to cope for effectively. Anita created KBCBC to empower cancer survivors to be able to take charge of their lives, while teaching them to condition their bodies and minds for healing. Now with thousands of troop members throughout the United States involved and reporting improved quality of life, her mission is expanding this powerful program throughout the country and help cancer survivors and their friends conquer their fears and take charge of their health.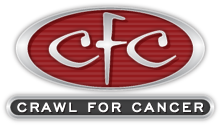 Crawl For Cancer
Kansas City, Kansas
I Had Cancer
ihadcancer.com
An online cancer support community
New York, New York

CONQUER Magazine
Cranbury, New Jersey

Cancer Coach Network
Dave Williams
Toronto, Ontario