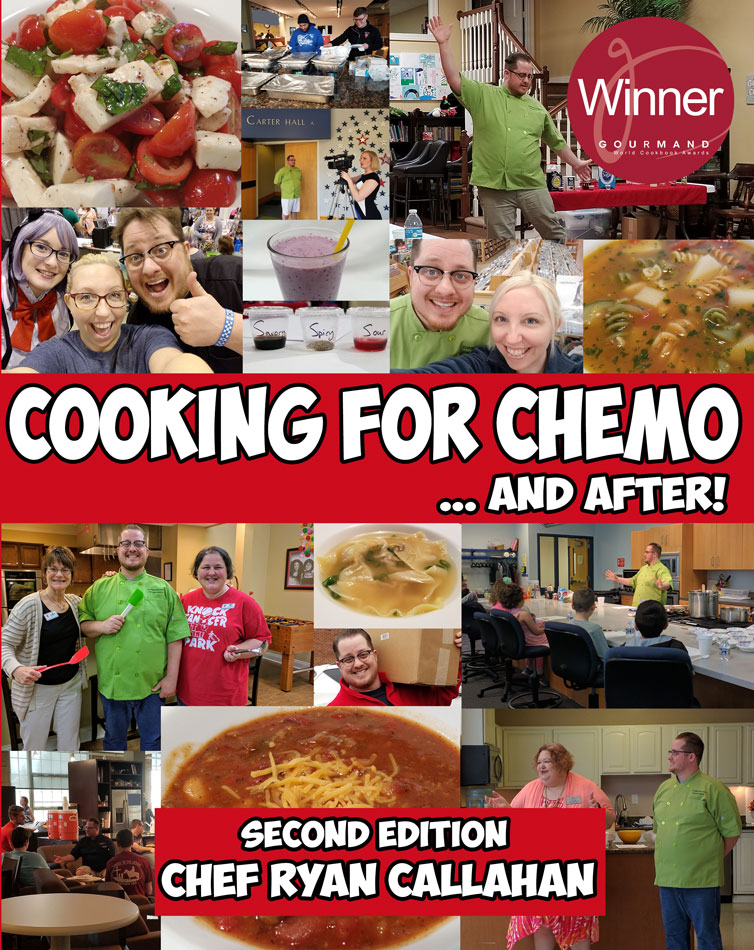 All summer long, Cooking for Chemo is offering a Buy One, Give One Promotion. You buy ONE copy of Cooking for Chemo …and After! and we will send you TWO!
One for you and one to give to another cancer fighter, survivor, someone on your oncology team, or even a stranger on the street. The choice is yours!
Books must be purchased directly through us using the link below. This promotion is not available anywhere but CookingforChemo.Org.
Questions? Email Us. info@cookingforchemo.org
You may purchase as many as you like and there are no limitation to the quantity of books. All Books must be sent to the same address.
Use the Buy Now Button to purchase your copies, you must include your shipping address for us to ship your books. Any purchases without a shipping address will cancelled. Offer only valid in USA.